Wood Working Plans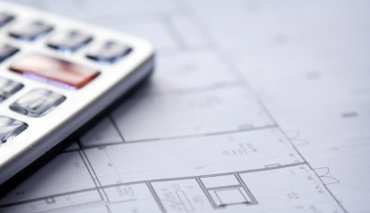 In my 40 year career as a carpenter, wood working plans, draughtsman's and structural plans were as important as the tools of my trade.
Whatever your skill level, type of joinery you wish to pursue, the better the plan, the better the outcome. My eldest son Mark, became a chartered structural engineer and I like to think that the drawings I worked from and took home inspired him.
I had drawings from various architects, some of which were barely legible, the text being written in long hand. It would sometimes take me hours to read this writing and Mark witnessed my struggle. My point here is to emphasise that precision of a drawing and instructions are vital in producing exact projects.
Concise, Step-by-Step Instructions
Choosing wood working plans to recommend, meant me looking to find drawings anyone could understand and were precise. A bonus was to find them complete with video instructions and ebooks an inexperienced person could learn from and they also came with complete material lists.
Ted's Woodworking Plans
offer a complete package of plans for thousands of projects. His introduction to the plans is rather lengthy but he explains how initially he had the enthusiasm to begin woodworking but very little skill. As he progressed he found the need to create exact plans and these have become very popular.
It's also a good idea to print out any plans that you are using off the internet. Taking your laptop into the work area is a no no because of the sawdust.
Follow Your Skill Level
If you're just starting out, begin with the simpler projects without joints. Practice making mortice and tenons, halving joints until you are at the stage of a corner dovetail. Mistakes are going to happen – it's part of the process. However, some of those mistakes can be quite costly in terms of ruined pieces of wood and other supplies, although I've been a carpenter for many years, made mistakes along the way, but usually I can re–use a damaged section of timber on another project.
As you progress you should try to experiment a little with a project which you think is just beyond your capabilities. This way you are stepping out of the familiar groove and improving your skills and knowledge.
Problems with Wood Working Plans
Besides trying to use a set of plans that is very confusing, you should also be aware that plans don't tell you the grain of the timber is rarely straight, for instance, or to punch tap the point of a nail to avoid it splitting the timber. Look for a set of wood working plans that has a specific list of all the tools, supplies and materials that you will need. You don't want to get halfway through the project only to find you need an expensive tool that you don't have. Read through any plans carefully before you begin to avoid problems such as these.
Don't Be Afraid to Try Something New
While you don't want a set of plans that are too difficult, do make sure that you push yourself to improve your skills. Don't be afraid to try a new technique or a new tool. Obviously, it's best to practice until you're comfortable with that specific task, but remember that the only way you will improve your skills is to keep learning!
Have you Plans for your Bird house

Or Looking for Bird Feeder Plans

Go to Storage Shed Plans

Kids Need Toy Box plans

Link to Adirondack Chair Plans

Need Plans for a Bookcase

Return to Woodworking from Wood Working Plans


Wonderful Woodcraft has more information on using woodworking plans and their importance.
"On the flip side, if you choose a project that is far too easy, you're likely to become bored. One of the great things about wood working is finishing up a project that really displays your skills and experience. You want to be able to "brag" a bit about your projects and something that is very simple may not give you that satisfaction!"