My Trials and Tribulations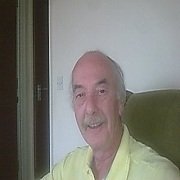 You may have read a little about me on my About Us page but here I can expand on what has driven me all these years.

If I've wanted to do anything out of the norm, I've done it. I never wanted in later years to say 'I wish I had done that'.
For secondary income I did finance, transport, tyres and more recently market research.
The reason I became involved in market research was that I had my knees replaced in 2010, both within 3 months and at the time thought that I may struggle to continue in the building trade. I was awake when the last one was done. Hells Bells it was horrendous, I heard the grinder shaping the bones and the hammer bashing on the metal joints. If I'd been asleep I would have feinted. Just to let you know I'm fine now and can run about the field with my grandson.
I thought market research might bring in some money whilst I recovered my mobility but I soon found out that the time I spent completing surveys would have been better spent daydreaming or twiddling my thumbs. I did surveys which took me 2 hours and two cups of tea to complete and received 60 points credit. That was worth $ 4.80.
What happens when you become involved in this type of 'Industry' is that you are soon 'hit' by marketing Gurus offering fantastic Get Rich Quick schemes and of course 'because I never wanted to regret not having done them' tried them.
When will I ever learn, when will I ever learn !
Soon I'd wasted hard earned money, having spent $ 14,326 and do you know what?
I have not received a dime.
Money back guarantees,,, Absolutely worthless promotional sales pitches from ruthless, corrupt marketers.

You are probably thinking 'This guy's a .......fool' and you are absolutely right. Or at least you were. The pity is that thousands of other people have done the same, they have believed these sharks. Believed them because most of us are born trusting.
We could not have survived without trusting that we would be fed our mother's milk, for starters., bacon and eggs and tea thank goodness...... would come later.
You might again now be thinking ' How on earth did you manage to find and have the trust again, to build this web site.'
The answer is that amongst all the rotten eggs, there is always one which won't give you salmonella.
I'm not about to now tell you that Site Sell, my hosting company, is the best thing since sliced bread. It isn't. I would die without my daily bread.
I will tell you this though. They are my daily bread roll.
Whatever you do, if you want a business and a prosperous one, have a look at every company you can find, research them all, look into their forums, try to find their success strories. Before you do though perhaps you would like something FREE. The E-books will give you an introduction to what is involved in building your own website. Take your choice by clicking this link to


I have now fully recovered, both from my operations and my stupidity and will continue my passion of woodworking but now by writing more about it. I've already created many pages and am soon leaving you to prepare my next, ready for the new easier to build Blockbuilder 2
Don't think you could build a website, neither did I. I still struggle occasionally to work things out, put things in the right place, worry I might have done something wrong. My problem is finding the applicable information I need. I know it's all there in Solo Build It somewhere but often spend a ½ hour finding it. But I figure it's better having to find it than not being there to find.
There is an alternative...Get Site Sell to do it for you. Have a gander at the video..
Click, Powered By Solo Build It at the bottom of the page to investigate the web host, but I warn you, prepare a flask, you could spend days, even weeks there.
Link to Woodworking Homepage