Makita Power Tools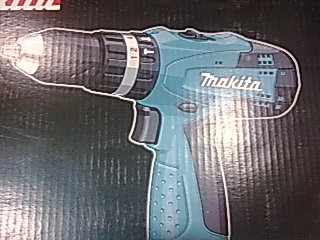 If you spend some time using Makita power tools, you'll quickly find what a difference 100 years of experience makes in motor design. With the technology to produce more powerful tools that are smaller and weigh less than other brands, Makita is offering many solutions for woodworkers of all experience levels. If you're looking for a line of tools that will last, then you have to take a look at Makita power tools.
Makita produces motors that are efficient, but also very durable. The raw materials used to create motor components are of the highest quality and they have made some rather significant advances in motor design. These raw materials are made from premium grade steel and 97% pure copper wire.
This means that the motors have a superior current flow and therefore, more power. In addition, the quality control is quite impressive. There are a total of 19 different checks on just the motor alone, including those for surge durability, electrical resistance, and mechanical efficiency. A three minute final test run while under power ensures the best performance possible. You can rest assured that you're getting a tool that has been carefully made and well-tested.
Range of Makita Tools & Accessories
Makita produces a wide range of tools and accessories. These include cordless models of driver drills and hammers, impact wrenches and drills, and circular, reciprocating, and jigsaws. Woodworking tools include routers, planes, trimmers, heat guns, blowers, plate joiners, and several types of sanders.
Makita power tools come with an unconditional thirty day warranty. They will replace a tool or refund your money with no questions asked. There is also a one year warranty stating that the tools will be free from defects. Lithium-Ion tools are covered for a period of three years. The Lithium-Ion batteries are covered for one year.
History of Makita Tools
The history of Makita is quite interesting. Founded in Nagoya, Japan in 1915, Makita was originally a repair shop. The first electric tool the company made was a portable electric planer. Makita is actually credited with the first cordless power drill in 1978. I bought my first Makita cordless in 1979 and what a transformation it made to my productivity. The success of this and other tools lead to the opening of factories in the United States, Canada, and China.
Today, the Makita Company focuses on innovative products, including many superior woodworking tools such as saws, routers, and planers. With plants now in Japan, Canada, the United States, the United Kingdom, and Germany, the company continues to grow.
You can find Makita
power tools at almost all hardware and home improvement stores, as well as at a number of online distributors.
The prices are generally comparable to Hitachi power tools; however, having used both my preference between the two is Makita.
Depending on how often you plan to use these power tools, both manufacturers are an affordable choice.
Buying returned tools can give you a huge saving against the new products and here you can click to Save up to 83% with Makita factory reconditioned tools!
These are all tested to the same specs as their more expensive new tool counterparts.
Back to Woodworking Power Tools

Return to Woodworking from Makita Power Tools