Freud Tools
Some of The Best Available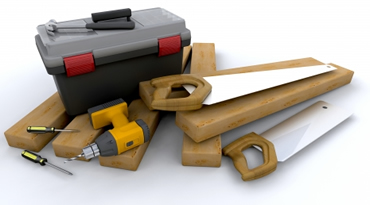 Freud tools are some of the best available today. Known for their superior carbide cutting tools, Freud combines innovative manufacturing with quality service and precision parts. You'll find a collection of diamond-sharp saw blades, shaper cutters, router bits, planer knives, and power tools.
Freud has six manufacturing facilities in Western Europe that are ISO 9001 certified. There are few manufacturers that create woodworking tools from a combination of Titanium and Cobalt. Called MicroGrain Carbide with Titanium or TiCO, this material allows each tool to maximize the performance and cutting life.
Freud also has one of the most innovative product development centers in the world when it comes to cutting tools. Every part of the manufacturing process is overseen by Freud
(click the link to view), which helps ensure production of the most advanced and highest quality circular saw blades and router bits in the industry and should be your first choice for these 2 items.
Setting new Standards for Woodworking Tools
The engineers at Freud have set a new standard for woodworking tools. Several of the Freud tools have earned kudos and accolades for their superior quality, exceptional craftsmanship, and durability. Many woodworking magazines have recognized these tools, as well. If you are just starting out as a woodworker, Freud tools are one of the best investments you can make when it comes to overall quality.
One of the latest blades released by Freud in 2010 has many positive reviews. The new Thin Kerf Premier Fusion saw blade is heralded as the world's best general purpose blade. The design will enhance the performance of saws that are somewhat underpowered and saves on wasted material.
This Thin Kerf blade feeds easier than the Full Kerf blades and it requires less horsepower. Freud has a patent pending, somewhat radical, tool geometry to their Fusion blade. It's perfect for crosscutting and ripping applications. Also, there is a new design to prevent vibration, eliminating it completely when the blade is under load. This gives you the cleanest cuts possible.
Lifetime Guarantee
Freud equipment and tools have a lifetime guarantee. There are also over forty service centers across the United States, so it's never difficult to find help when you need it. The commitment to quality from Freud is evident in not only in their products, but also in their level of customer care.
Some of the other Freud tools that come highly recommended by woodworkers around the world are their routers, router tables, edge bander, biscuit joiners, and jointer knives.
The carbide component to the blades, jibs, and other cutting parts are what truly set this company apart. You can find Freud products online at a variety of online retail partners.
The Freud website provides answers to many of your tool questions, and the customer service center is also available to take your questions, comments or concerns.
Freud will no doubt continue to be on the "cutting edge" of power tool technology.
Back to Wood Working Power Tools

Return to Woodworking from Freud Tools