Dewalt Power Tools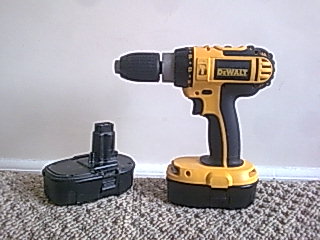 DeWalt Power Tools have a long and impressive history. Raymond DeWalt worked in mills and held construction jobs for several years after high school.
Eventually, he landed at a woodworking mill, where a variety of products were produced.
The president of the factory did not want to hire any more men. Instead, he wanted his current employees to work harder and longer. They never change!
Looking for a solution, DeWalt created a standard arm saw that could be raised and lowered, tilted, and slid back and forth. Above all else, it did the work of four men.
I must stop my ranting for a second to mention the Summer special from DeWalt is lower pricing ( whilst stocks last ) on various Drills including a New 20V DEWALT DCD795D2 20V MAX XR Cordless Lithium-Ion 1/2-in Compact Hammer Drill Kit at $239.00. Offer extended through August. Click this link to Summer Giveaway! Get a FREE DCB 203 Battery instantly in cart, when you buy a new DCD795D2 or DCK286D2 cordless hammer drill kit, @cpopowertools.com
to view what is on offer.
30 New Cordless Tools
By 1922, DeWalt was the superintendent of Seabrook Farms. He created the first radial arm machine here and by 1924, he formed the DeWalt Products Company. Located in Leola, Pennsylvania, the company grew quickly, due in part to the DeWalt Wonder-Worker.
Within five short years, the DeWalt Products Company had outgrown their mill in Leola and moved to Lancaster. Over the next 22 years, the company grew quickly, expanding into Canada.
One of the greatest lines of DeWalt power tools was introduced in 1994. Over 30 new cordless tools with interchangeable battery packs revolutionized the way that residential contractors, woodworkers, and remodelers did their job. From screwdrivers to flashlights to saws, these tools were the most powerful you could find at the time.
De Walt -Saws, Jig, Router Tables and More
DeWalt isn't just known for its portable, handheld tools, though. You'll also find table saws, band saws, jig saws, router tables, and drill presses. This company also produces commercial tools that make manufacturing and productions lines much more efficient.
Almost all of the tools produced by DeWalt are covered by a three year warranty. In addition, there is also a One Year Free Service Contract. DeWalt will replace worn parts during the first year, free of charge. If for any reason you are not completely satisfied with one of your new DeWalt Power Tools, you can return within 90 days for a complete refund. DeWalt's slogan is "Guaranteed Tough" and that is what you will find with their impressive line of tools and accessories.
The DeWalt website is full of useful information, including pages of FAQs that will address almost any questions you may have regarding operation, maintenance, service, and the warranty. You can find DeWalt tools at your local hardware store, home improvement store, and on various websites online.
You probably won't find too many used DeWalt tools for sale, as few woodworkers get rid of them. There are however a few of DeWalt's guaranteed reconditioned tools to save you some hard earned money and you can follow this link to Browse Tool King's DeWALT Reconditioned Tools
Over 200 Different Power Tools
Today DeWalt power tools number over 200 models, with over 800 accessories. Drills, saws, sanders, grinders, routers, trimmers, and plate grinders are just a few of the DeWalt line of tools. This company grew from its humble beginnings to one of the largest manufacturers of tools and accessories today.
Quality Products
Known for its quality products, there is no doubt that DeWalt will continue to produce some of the best power tools available. They even have their own portable radio brand.
I bought my newest 18v battery drill in 2009 ( shown in the photo above ) and am most impressed, good feel, balance and power and always easy to find because of its distinctive yellow and black colour.
The newer version with Ni-cd batteries along with their vast range have recently been reduced in price. Find New and Reconditioned DeWalt by clicking on CPO which is a link to their main distributor.

Or to view at Amazon who are generally as competitive by clicking on this link
Return to Woodworking Power Tools

Return to Woodworking from Dewalt Power Tools