Boat Building Supplies Checklist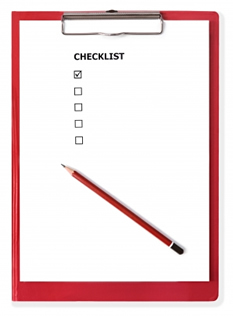 Finding boat building supplies or suppliers is not as difficult as imagined and you don't need a huge shop full of timber, fixings and tools.
The truth is, it does not take a whole lot of boat building supplies to build a boat.
In fact, almost all of the tools and supplies that you will need are available at your local timber merchant. Alternatively you could buy a kit with all the materials supplied. Kit suppliers can be found via the link towards the bottom of this page.
The first thing you will need to do is to make a list of what tools you need and then check what you have and you will need to buy.
Basic Boat Building Tools
There are several basic tools that are needed and you probably already have many of them. These include a hammer, saws, chisels, tri-square, wrenches, planes, clamps and a level. If you've done any type of building or woodworking in the past, these tools are likely in your toolbox. If not, your next door neighbor may have them. There will probably be some specialized tools that you may need to get, such as a panel saw, a sliding bevel and a block plane or smoothing plane. Don't go out and empty your savings for tools. Ask around first and buy only when you have run out of other options. You really won't need anything too extravagant.
Power Boat Building Tools
There are a few power tools that you must have. A portable circular saw is something you will use throughout the entire building process and you'll be surprised at how much you use it for other projects. If you don't have a band saw, then consider investing in a jigsaw instead. An electric or battery drill is another must-have.
If the cost of tools is giving you pause, then there are a few things to remember. Do you know anyone that can lend you the tools? Perhaps renting the tools you need is the answer. If you do make a purchase of a tool that you don't need when the boat is done, then sell it. Another tip is to hit your local pawn store, flea market, or garage sales. You'll be surprised at what you can find. You will often find discounted or used tools on the Internet, especially on EBay or Amazon.
Boat Building Supplies and Materials
The actual boat building supplies that you are going to need, can vary significantly depending on the complexity of the plans you are following. When you start looking for the wood for your boat, start at the timber merchants. They are the importers of a large selection of various timber species and plywoods and more often than not the cheapest outlet.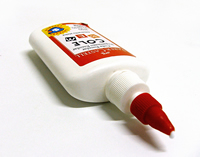 You can also use salvaged wood, but you will need to examine each plank carefully in order to ensure that you're getting some great pieces. You certainly don't want to be using planks with nail holes in them!
You will need a selection of nails, screws, glues, and epoxies. Once again, it will depend on the type of plan that you are using.
Some plans will utilize fiberglass or polyurethane coatings. Make sure you have everything you will need before you start your build. Otherwise, you will end up spending a lot of time going back and forth to the supply store!


Boat Building Kits

Back to Boat Building

Return to Woodworking from Boat Building Supplies