Boat Building Plans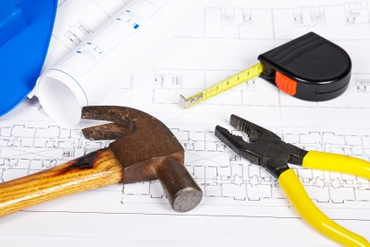 Building a wooden boat requires some basic boat building plans. You will be surprised at how many different types are available online; you can find boat plans for dinghies, rowboats, sailboats, and many other styles too.
Plywood
Some boats can be made out of one or two sheets of plywood and minimal tools; others require massive amounts of lumber and other supplies.
If this is your first boat project, then you will want to start simply.
It's not an easy task to build a boat from scratch, so if you have someone who has done it before, then it would be best to have him or her help you.
Different Boat Types
Boat plans are available for many different types of boat building methods. The stitch and glue method is the most common and it is the easiest. The stitching in this method is usually done with wire. Copper wire is the easiest to work with and it's quite acceptable for a marine environment.
The stitches are glued over with epoxy, which ensures they are not only water-tight, but strong, as well.
You will find that many of the boat plans include accurate measurements, while others are not quite to scale. Some are in traditional measurements, while others are in metric measurements.
If the plans are difficult to read because of their small size, you might consider having a print company take care of it for you. It's certainly worth the few dollars to do so.
Searching for Resources
A reputable resource for plans, instruction manuals and videos are Plans4Boats where you can download Boat building plans for a small price, considering the amount of information their package provides.
Another good source for boat plans is DIY Boatbuilder who will also provide the accessories, glues, wire, epoxy resins, tape,fibre glass etc.
There are also many goods clubs and forums that you can join and engage with other like minded boat builders. These clubs will also freely share and distribute information and resources amongst its members.
With every boat you choose to build, the satisfaction, hard work and commitment will certainly be worth it, especially when you have the finished boat in front of you.


Back to Boat Building

Return to Woodworking from Boat Building Plans